This is just a sketch of some clown fish I started when in the Vet's office with my kitties.

This is some swallows I was drawing for a tattoo for myself, the bird dropping the bombs is my girlfriends side tattoo.
This is a sketch on the plane on my way to England.

These are my train tickets from England, the drawing is of my mom driving to Brighton Beach.
These are some copies of British pound notes, and just some writing.
These are train tickets from Paris, and just some more writing.

Just some writing about my girlfriend.

Possible sleeve for my left arm. Connects to the tattoo I already have on my shoulder.
Detail shot.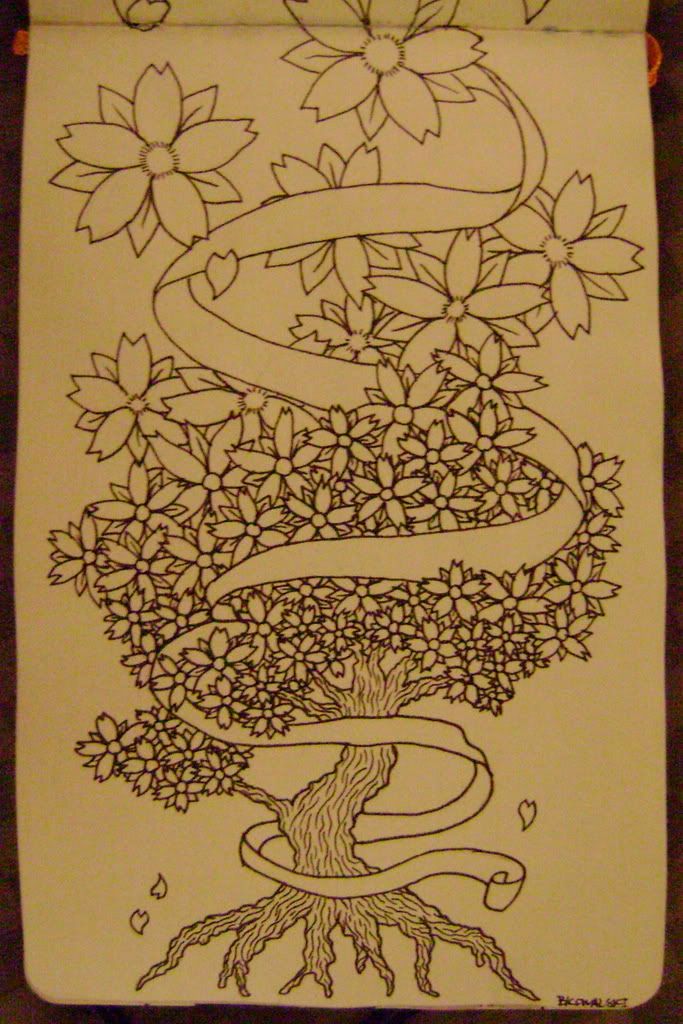 Detail shot.

Just being bored.
Painting thumbnails not finished.
Foot contours.
More tattoo designs.
Detail of Day of the Dead skull.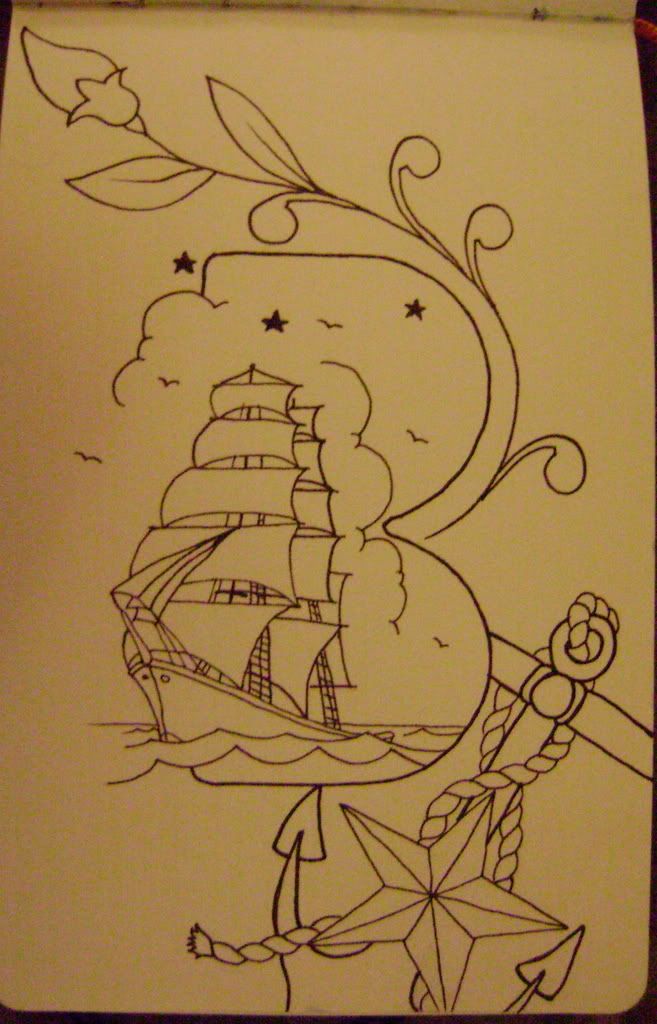 Detail of "B" sailor jerry tattoo.